Cornerstone Support has partnered with The National List of Attorneys  to do a blog series on licensing. Cornerstone Support is a licensing service provider to the collection industry. You can learn more about The National List of Attorneys and view our blog series by visiting their website. 
No two licensing projects are exactly alike. In order to develop the licensing strategy that couples the technical requirements imposed by the states with the intangible benefits of properly positioning you in a very competitive market, the following questions must be answered:
Who do you expect to be serving? Identify what types of credit grantors you are currently representing and what types of credit grantors you are working to attract. Most national credit grantors fully understand the debt collection licensing requirements and expect the agencies they use to be appropriately licensed in all jurisdictions.
What type of debt? Identify what type of debt you are currently collecting and what type of debt, commercial and/or consumer, you would like to collect.
Where are the debtors? Identify the states in which you are currently communicating with or anticipate communicating with debtors. The statutes are consistently clear that communicating with a debtor without being licensed, whether by phone or mail, is a violation of the law.
State Licensing Requirements
Each state has the right to enact its own collection laws and requirements, and these regulations are constantly changing. Currently 36 states, including D.C., and 4 cities have a debt collection licensing requirement. For agencies seeking nationwide coverage, this creates a gauntlet of regulations that can be costly if misunderstood.
The complexity of licensing requirements varies significantly from state to state. At a macro level, an agency must perform a number of tasks in order to be licensed in a given state. Entities are required to maintain a registered agent in every state in which they obtain a certificate of authority. (A certificate of authority is a prerequisite to obtaining a debt collection license). Certain states require that agencies obtain a collection agency bond before being licensed. (The collection agency bond is designed primarily to protect the creditor). Once you have a certificate of authority and bond, you can apply for a debt collection license in a given state. The information requested in the debt collection license applications vary significantly, but all require some level of corporate, financial, and personal information about owners and officers of the entity seeking licensure.
Depending on a number of specific organizational and operational factors, some states that require debt collection licensing provide exemptions to agencies. Here is a summary of the possible statutory exemptions available to debt collectors:
Out-of State Agency Exemption
Commercial Exemption
Debt Buyer Exemption (Active and/or Passive)
Collection Attorney/Law Firm ExemptionMaintenance
Maintaining statutory compliance in an ever-changing regulatory environment can be complicated and time consuming.
These three steps are crucial to maintain compliance:
Submit all necessary renewal applications in a timely manner.
Constantly monitor operational changes within your organization and understand their impact on state licensing.
Constantly monitor proposed state and local legislation that impacts state licensing, as well as other authoritative regulatory guidance (changes to existing rules and regulations, statutory clarification, etc.)
Agency licensing, certificates of authority, and bonds need to be renewed based on each state's specific time line. In order to maintain your licensing, remember the following:
Track all renewal and annual report deadlines.
Prepare all renewal and annual report applications.
Submit all completed renewal and annual report applications to the appropriate state departments.
Follow up on the status of any submitted renewal and annual report application.
Unfortunately, our industry does not operate in a static regulatory environment. Requirements, rules and regulations are changing all the time. In order to ensure that you are licensed appropriately, it is imperative that you constantly monitor legislative changes and other authoritative regulatory guidance, and be certain that the changes are reflected in your organizations licensing strategy.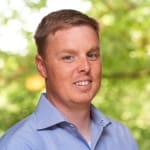 By Matt Pridemore
Cornerstone Support is professionally staffed and trained to get you licensed quickly. In allowing us to take care of your licensing, you can be assured that you are compliant in every state without the stress of managing every detail. Whether you're new or established, national or regional in scope, Cornerstone offers an array of services and products that can support the licensing, compliance, and insurance needs of any organization, including yours. Contact us today!