In recent months, we have spoken with an alarming number of collection agencies and debt buyers who bought (or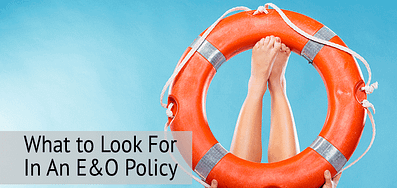 nearly bought) E&O policies based on questionable advice from their insurance agent. Incredibly, some of these insurance agents were with companies who claim to specialize in coverage for the ARM industry and advertise extensively in industry publications.
Here are a few examples:
After binding a new E&O policy last month, one debt buyer realized that they were sold a policy covering third-party/contingency collections only. Cornerstone helped them cancel and find new coverage, but the agent who sold them the wrong policy still insisted on charging them the taxes for the canceled coverage.
In another recent incident, a third-party collector received a quote that was more expensive and had inferior coverage to their current policy. The other insurance agent pushed them to bind the quote without pointing out some very significant coverage exclusions. Fortunately, they consulted Cornerstone and kept the better coverage at a better price.
Numerous collectors and debt buyers have found themselves in a bind when their current insurance carrier non-renewed their account, but Cornerstone was able to help by shopping the entire marketplace for the best coverage options.
Cornerstone has built a reputation as a trusted vendor to the ARM industry, helping our clients with licensing and insurance needs. This is all we do, and we would never jeopardize our reputation in order to make a few quick dollars on an insurance policy.
It is important to use an insurance agent who understands your business and can communicate your needs clearly to the insurance carriers. It is also critical to use an agent who works with multiple insurance companies to give you options and keep you apprised of coverage changes that can impact your bottom line.
Call us at 888.445.8660 or email to [email protected] to discuss the details of your business and see how Cornerstone can support your overall compliance strategy.