In business, having the right conversation with the right person at the right time is one of the biggest challenges for growing a thriving organization.  Businesses work hard to build quality products or services that can meet their clients' needs.  Great services, however, can go unnoticed and hinder growth unless the solution is visible to prospective clients.
Faced with this situation, Cornerstone Support recently reached out to BeeSeen Solutions regarding their product offering LinkGen.  Through this interface, we found a way to develop meaningful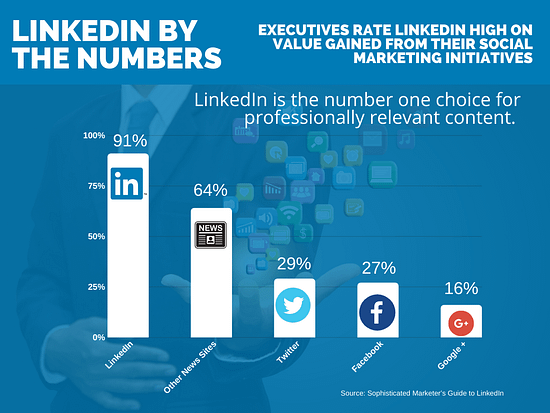 relationships with decision makers in our target industry.  We were able to make a connection allowing us to listen to their unique needs within our target industry.
From this friendly environment we then have had the opportunity to meaningfully share a value proposition that genuinely helped these prospects.
Cornerstone Support was so impressed with  BeeSeen Solutions LinkGen that we wanted to share about it as a possible resource for our friends in the Accounts Receivable Management space.  The team at BeeSeen Solutions works systematically to help you create a campaign that grows your contact base and produces meaningful conversations warm leads.
This is important to sales personnel who want to focus their time and energy on the right contacts.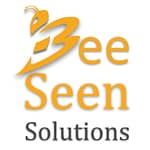 We sat down with Patrick Pinto Chief Marketing Officer of BeeSeen Solutions and 28-year veteran with a proven track record in having a successful sales and marketing career to find out more about the LinkGen Solution.
BeeSeen Solutions LinkGen
Cornerstone:  Why do you think LinkedIn is the most successful way to reach potential clients?  
BSS/Patrick Pinto– We have found that LinkedIn is the most trusted social networking platform when it comes to business and communicating with business professionals.  With over 575 Million Users and growing we continue to see the digital transformation and how people are communicating more and more.   
Cornerstone:  If a person doesn't enjoy social media should they steer away from LinkGen?  
BSS/Patrick Pinto-  LinkGen is a solution that assists in driving the professionals target audience to them in an effort to open dialogue at a business level.
This is not about posting articles, or photos of a personal or corporate event.  The ability to leverage automation to help create opportunity and allow the individual to be even more efficient.  The person should welcome LinkGen, not fear it.   
Cornerstone:  Why are you excited to offer LinkGen specifically to the Accounts Receivable Management Industry?  
BSS/Patrick Pinto- Having extensive experience in how to close diverse verticals within the ARM and Outsourcing industry which spans over 25 years and being awarded by clients for delivering successful partnerships, we had seen a need in the market to help companies get to that next level.   Prospecting has changed quite a bit since I learned this business as a teenager.
The sales cycles have only gotten extended which compresses the smaller size companies to be able to expand.   We see this solution as a way to speed up opportunity, allow the professional to engage with more prospects that are their exact audience while leveraging RPA Technology and other automation solutions without the heavy cost.  
 Cornerstone:  How has LinkGen had success engaging other financial services markets? 
BSSS/Patrick Pinto- We have seen our clients gain tremendously from LinkGen and our other Digital Solutions.  Leveraging both our deep expertise in the ARM and Outsourcing space, tied to  Intelligent Automation we have helped clients shorten sales cycles, zero in on their target audience and build communication with decision makers that at times could take years, not to mention the travel and attending of conferences which comes with the territory in sales.
We have seen clients close multi- million-dollar relationships without ever getting on a plane or having to outlay extensive cost through marketing and business development.     This cutting -edge solution also assists organizations to gain exposure in the Digital Transformation Journey, which companies are embarking on while providing a pure support to any sales and development team.     
Cornerstone:  Beyond making connections with people, how does the LinkGen platform develop quality messaging and content?  
BSS/Patrick Pinto- Something we share with our clients on a regular basis is the importance of working in a consultative approach.   We develop quality messaging and content that is tied to their exact goals and desires.  Every organization is unique, and we tailor strategies to the specific audience our clients are looking to connect with.   It is not just about the connection or building a network of professionals.
It is about being a valued member of a person's online community where they can rely on an expert to help create solutions out of obstacles.   We stay active with our clients once they go live acting as an extension of their teams.  Our success is seeing clients not just make connections but assist in putting them in front of the professionals they are looking to communicate with.  
Cornerstone:  What Makes BeeSeen Solutions and LinkGen unique in the digital space?  
BSS/Patrick Pinto: We offer a wide range of digital solutions, even some tied to Performance Guarantee Standards.  It is our opinion when it comes to being unique within the digital space for the ARM and Outsourcing Industry, it comes down to having experts who have walked a mile in an owner, sales professional and operational strategist spanning 20 plus years while at the same time a forward vision of how we can remove pain points through automation.
RPA Technology and Intelligent Automation is across all verticals today and growing.  Our solutions can assist any size entity as the cost structure interwoven with what can be delivered supports an ROI that can help companies reinvest into their people creating a win at every level. It is a people first approach tied to Intelligent Automation that supports pure Empowerment to the professional.  
Cornerstone:  Where do you see additional opportunity with any other digital strategies?  
BSS/Patrick Pinto: We are very excited at the advancements being made in the Intelligent Automation and Digital Workforce arena.  We see opportunities in helping create higher levels of compliance, stronger data security, a better customer experience, better production of the employees.
I grew up making cold calls on index cards, then moving to CRM systems, and traveling on a monthly basis to present to prospects.   The evolution of LinkGen takes all of the mundane process and automates for the professional.