Free Yourself From The Burden Of
Money Transmitter Licensing
The Problem
LICENSING IS A NEVER-ENDING CYCLE OF COMPLEXITY
Requirements are constantly changing and each jurisdiction has different applications, fees, and timing.
The end result? You spend way too much money, time, and energy trying to keep up with complex and confusing licensing requirements that don't add to your bottom line.
TOO MUCH IS AT STAKE TO LET LICENSING TO GET BETWEEN YOU AND SUCCESS
Licensing Is A Burden
We Can Help Free You
Money transmitters must adhere to rigorous regulations to avoid facing legal consequences, financial penalties, and damage to their reputation. These issues can have a significant impact on any business. Running your business while keeping up with the ever-changing licensing regulations can be a challenging and time-consuming process that often hinders your business's ability to grow.
At Cornerstone, we understand the burdensome nature of licensing, and our mission is to alleviate this burden for you and your team. With our services, you can trust that your money transmitter licenses will be completed accurately and on time, freeing you to focus on growing your business.
Helped Hundreds of Money Transmitters Obtain And Maintain Licensing
One of the largest licensing servicers in the United States
Over 500,000 licenses submitted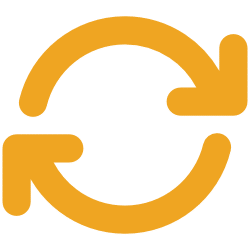 During our 18 years in the industry, we've been served by over 100 vendors. Simply stated, Cornerstone is the best vendor we have ever had.
I've been working with Cornerstone for years now. I was suddenly asked to take on the responsibility of licenses for our company with little to no training. Cornerstone was a tremendous help to me navigating the many ins and outs of the licensing process.
Excellent customer service and provide great support in meeting the renewals deadlines.
The specialists are GREAT! They are knowledgeable, efficient, thorough, and friendly!
Cornerstone Licensing
One of Our Nation's Largest,
Highest-Rated Licensing Companies
Lighten your load
Never Worry About Licensing Again
Connect With us to customize your solution
Partner With us to secure Each license
Get back to work growing your business
Who We Serve
Money Transmitters
Money transmitters are businesses that provide financial services by facilitating the transfer of money from one person to another. In other words, they are intermediaries that help to move money between individuals and companies. These businesses are different from traditional banks because they do not hold deposits or issue loans. Instead, they focus on moving funds quickly and efficiently.
Money transmitters have become increasingly popular in recent years as more people turn to digital payments and e-commerce. These businesses are often used by individuals who need to send money to friends or family members in other countries, or by small businesses that need to make payments or purchase goods from overseas suppliers. Money transmitters are also popular among people who do not have access to traditional banking services, such as immigrants and low-income individuals.
It is important to remember they are subject to strict regulations and oversight. In the United States, money transmitters are required to register with the Financial Crimes Enforcement Network (FinCEN) and comply with the Bank Secrecy Act. This includes implementing anti-money laundering measures and reporting suspicious activity. Money transmitters must also adhere to state-level regulations, which vary from state to state. 
Cornerstone is able to ensure your business is properly licensed, bonded, and insured. We file and maintain licenses and ensure they're kept up to date. With so much to focus on, freeing you and your team to not worry about licensing will allow you to capture new growth opportunities. 
Thousands of Companies Have Been Freed From The Burden Of Licensing
Ready to Join Them?
READY TO GET STARTED?
CONNECT WITH US
Our licensing experts are excited and ready to answer your questions.