Free Yourself From The Burden Of
Debt Collector & Debt Buyer Licensing
The Problem
LICENSING IS A NEVER-ENDING CYCLE OF COMPLEXITY
Requirements are constantly changing and each jurisdiction has different applications, fees, and timing.
The end result? You spend way too much money, time, and energy trying to keep up with complex and confusing licensing requirements that don't add to your bottom line.
YOU WANT TO FOCUS ON GROWING YOUR BUSINESS, NOT THE BURDEN OF LICENSING
State Map
LEAVE THE HASSLE OF LICENSING TO US
Drafting more than 45,000 filings each year, our team has helped hundreds of debt collectors, buyers and settlers. As crazy as it sounds — we're not only great at it, we love it!
With Cornerstone, you'll gain:
an advocate who knows the regulators
direct access to a dedicated licensing specialist
an online licensing portal
the ability to generate timely reports to easily monitor your licensing status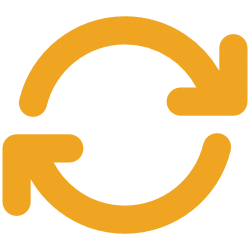 During our 18 years in the industry, we've been served by over 100 vendors. Simply stated, Cornerstone is the best vendor we have ever had.
I've been working with Cornerstone for years now. I was suddenly asked to take on the responsibility of licenses for our company with little to no training. Cornerstone was a tremendous help to me navigating the many ins and outs of the licensing process.
Excellent customer service and provide great support in meeting the renewals deadlines.
The specialists are GREAT! They are knowledgeable, efficient, thorough, and friendly!
Cornerstone Licensing
One of The Nation's Largest,
Highest-Rated Licensing Companies
Lighten your load
Never Worry About Licensing Again
Connect With us to customize your solution
Partner With us to secure Each license
Get back to work growing your business
Who We Serve
Debt Collectors & Debt Buyers
Debt collection and buying is a highly regulated industry, and most must adhere to strict state and federal laws. In 37 states, debt collectors are required to obtain a license before they can operate legally. These licenses are issued by state agencies, and they typically require debt collectors to pass a background check and demonstrate their knowledge of debt collection laws.
Third Party Collection Agencies
Your Subtitle Goes Here
Third-party collection agencies operate independently, specializing in recovering debts on behalf of their clients for a fee. These agencies are often subject to more stringent regulations and licensing requirements. The licensing requirements for third-party debt collectors can vary significantly depending on the jurisdiction. They may include obtaining specific licenses, bonds, or registrations, as well as meeting certain criteria related to professional conduct, training, and compliance with debt collection laws.
Third-party collection agencies are essential for businesses that are struggling to recover outstanding debts from their clients. These agencies operate independently, specializing in recovering debts on behalf of their clients for a fee. By outsourcing debt collection to a third-party agency, businesses can focus on their core competencies while the agency works to recover their outstanding debts.
Third-party collection agencies are also instrumental in improving a business's credit rating. When a business outsources debt collection to an agency, they can focus on their core competencies, which can help them improve their financial performance. By improving their financial performance, the business can increase their credit rating, making it easier for them to access credit or loans in the future. The collection agency can also provide advice on how businesses can improve their credit rating by implementing effective debt collection policies and procedures. Overall, third-party collection agencies offer a range of benefits to businesses, making them an essential tool for debt recovery.
First Party Collection Agencies
Your Subtitle Goes Here
First party collection agencies are a company's in-house efforts to collect on unpaid invoices before they are written off as bad debt. First party debt collectors may not be subject to the same stringent licensing requirements as third-party.
A great benefit of first party collections is that they can lead to higher rates of debt recovery. Because companies have a pre-existing relationship with their clients, they may be in a better position to understand their financial situation and work with them to find a solution. This can lead to more successful collections efforts, which can help to improve a company's bottom line and reduce the amount of bad debt on their books.
An additional benefit of using this type of collection agency is that the company retains full control of the collections process, allowing them to maintain a positive relationship with the borrower. One key advantage of first party collections is that they can help preserve a company's reputation. Since they are dealing with their own clients, they can take a more personalized approach to collections, working with clients to find payment arrangements that work for both parties. This approach can help to avoid negative reviews or word-of-mouth reputation damage that can come from using third party collections agencies.
Collection Attorney & Collection Law Firms
Your Subtitle Goes Here
When a debtor fails to pay, collection attorneys and collection law firms can provide legal assistance to ensure that the debt is collected. Debt collection law firms and lawyers must adhere to federal and state laws when attempting to collect debts. The Fair Debt Collection Practices Act (FDCPA) regulates the collection industry and sets guidelines for what is considered acceptable behavior. Violations of the FDCPA can result in penalties and liability for collection attorneys and collection law firms. In addition to their legal licensing requirements, collection attorneys and law firms may also need to comply with other debt collection regulations.
Collection attorneys and law firms can be beneficial to both creditors and debtors. Creditors can benefit from the legal expertise of collection attorneys and collection law firms to ensure that their debts are collected in a timely and effective manner. Debtors can benefit from working with collection attorneys and collection law firms to negotiate a payment or settlement that works for their financial situation. Overall, collection attorneys and collection law firms play an important role in the debt collection process and can help both parties achieve a successful resolution.
Debt Buyers
Your Subtitle Goes Here
A debt buyer is an entity or company that acquires debt portfolios from original creditors or other debt owners. The licensing requirements for debt buyers can vary depending on the jurisdiction and the specific regulations in place. While some jurisdictions may require debt purchasers to obtain a debt collection license or registration, others may not have specific licensing requirements for debt buyers. Instead, they may be subject to general business licensing or registration requirements.
Debt buyers can purchase various types debt, such as credit cards, medical bills, mortgages, and utilities. Debt buyers may try to collect payments themselves or through collection agencies. Debt buyers may be classified as "active"—those who attempt to collect on the accounts they purchase, or "passive"—those who invest in the debt and then outsource the collection activities to a separate collection agency or collection law firm.
Debt Settlers
Your Subtitle Goes Here
A debt settlement company or a debt relief agency acts as an intermediary between the debtor and the creditors. Debt settlement is a process where a debtor negotiates with their creditors to pay off a portion of their outstanding debt. The remaining balance is then forgiven by the creditor. Debt settlers can also help to reduce the interest rates on outstanding debts. This can make it easier for individuals to pay off their debts in a more manageable way.
The industry is regulated, and debt settlement companies may be subject to licensing and regulatory requirements at both the federal and state levels. Each state can have its own requirements, and the licensing process can vary. Some states require debt settlement companies to obtain specific licenses or registrations to operate within their jurisdiction. States may also impose bonding requirements, background checks, and financial disclosures.
Thousands of Companies Have Been Freed From The Burden Of Licensing
Ready to Join Them?
READY TO GET STARTED?
CONNECT WITH US
Our licensing experts are excited and ready to answer your questions.